Inoxsystem® Infinity slot channels


(click image to open catalog page in pdf format)
These Inoxsystem® items are entirely built in stainless steel AISI 304, 2 mm thickness, with built-in slope ("Infinity" final extra lines have no slope). Surface at sight 60 mm, central slot 20 mm and body draining 65 mm (inspection at sight).
Assembled with all Inoxsystem® Infinity range, they can reach various compositions and lengths adapted for various installation requirements.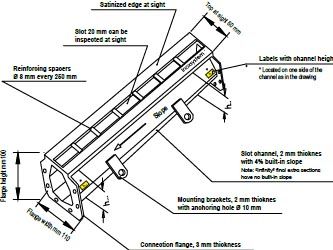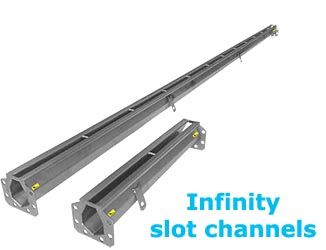 Loading Classes A15 – B125 – C250 according to UNI EN 1433
* Data on this drawing are not to be considered binding.

* These drawings are property of INOXSYSTEM®.They cannot be used or copied without our formal permission.